He Makes Me Happy – People React As Lady Shows Off Her 'Mechanic' Partner
Love can be beautiful. In the ideal situation of love, we believe that it is irrespective of age, social status, wealth, class, and so on. It is sad to hear some ladies reject some men who approach them all in the name of "you're not my class" or vice versa. Well, this still exists and goes on. But there are also others who do not care about these things. Once they find love, they don't care who or what their partner is. This was the case of a lady who showcased her partner on social media.

As seen above, she was wearing some nice clothes, some classy shorts with a nice top to match and some wonderful sneakers. Her partner however was the point of focus in this picture. He was dressed in an 'overall'. It could mean he's a mechanic, perhaps a cleaner or janitor. Just by looking at these two, you know this kind of union is odd. Modern-day ladies like these will not go for guys with such looks and outward appearances. Explaining what attracts her to him, she said it's because he makes her happy.
6 Signs of A One-Sided Relationship to Watch Out For
Tips: When You See Any Woman Wearing Chain On Their Legs, This Is The Actual Meaning
You would think people would be happy for her or him but the situation was different. People who saw this photo were quick to analyze and pounce on the lady. They asked if this was the only decent photo of herself and her guy. Perhaps they have beautiful photos where they were both dressed well. So was she trying to send the message that she's classy but is just considering the guy or what? See some reactions.
5 things a woman will never do if she loves you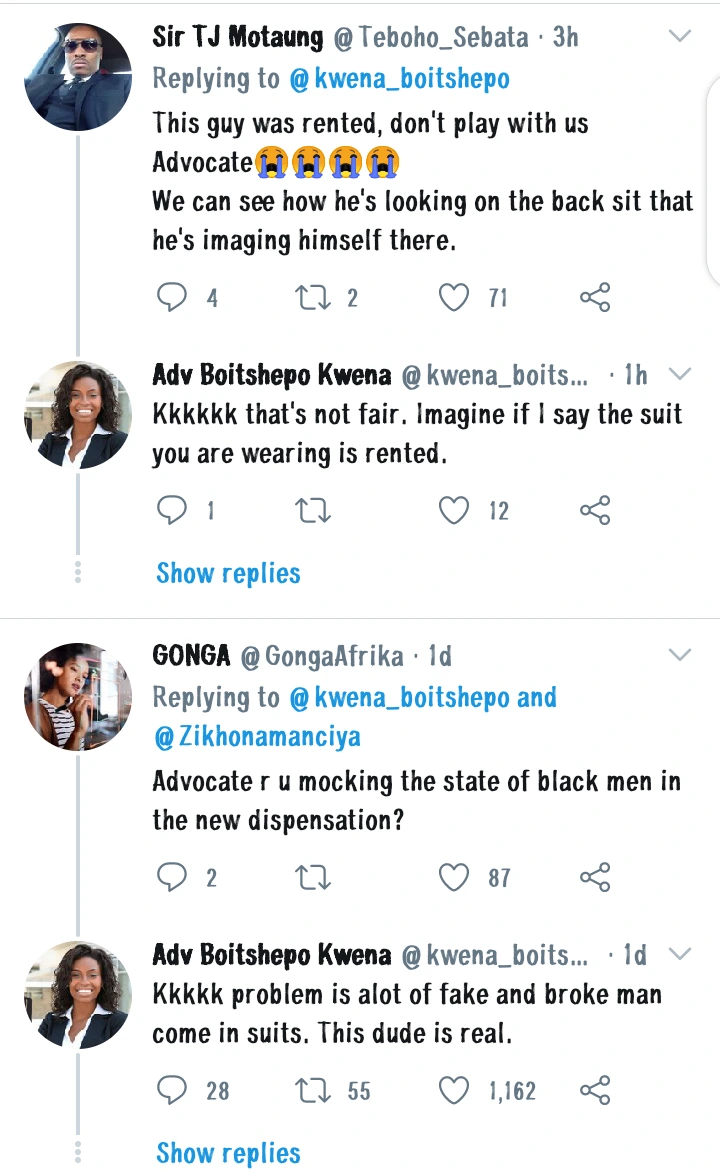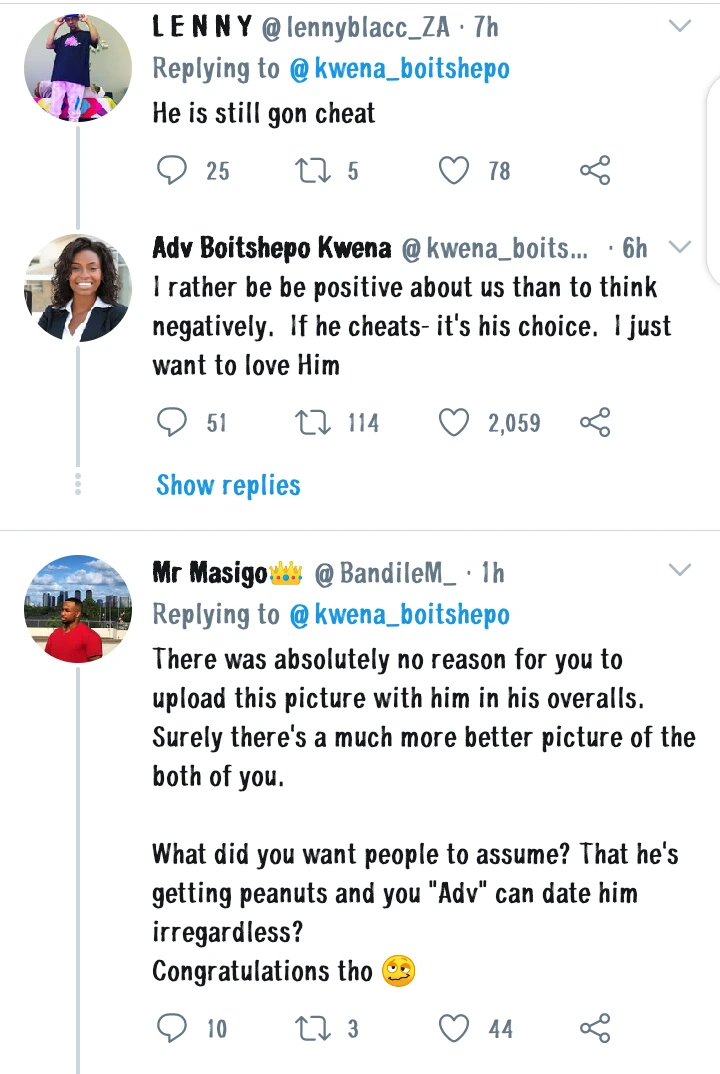 Is this love? Was the lady posting this pic for her purpose? What do you think of this?